Sole Performance - Love your running shoes
We know how hard our feet, legs and lungs work on a run, but how about your running shoes?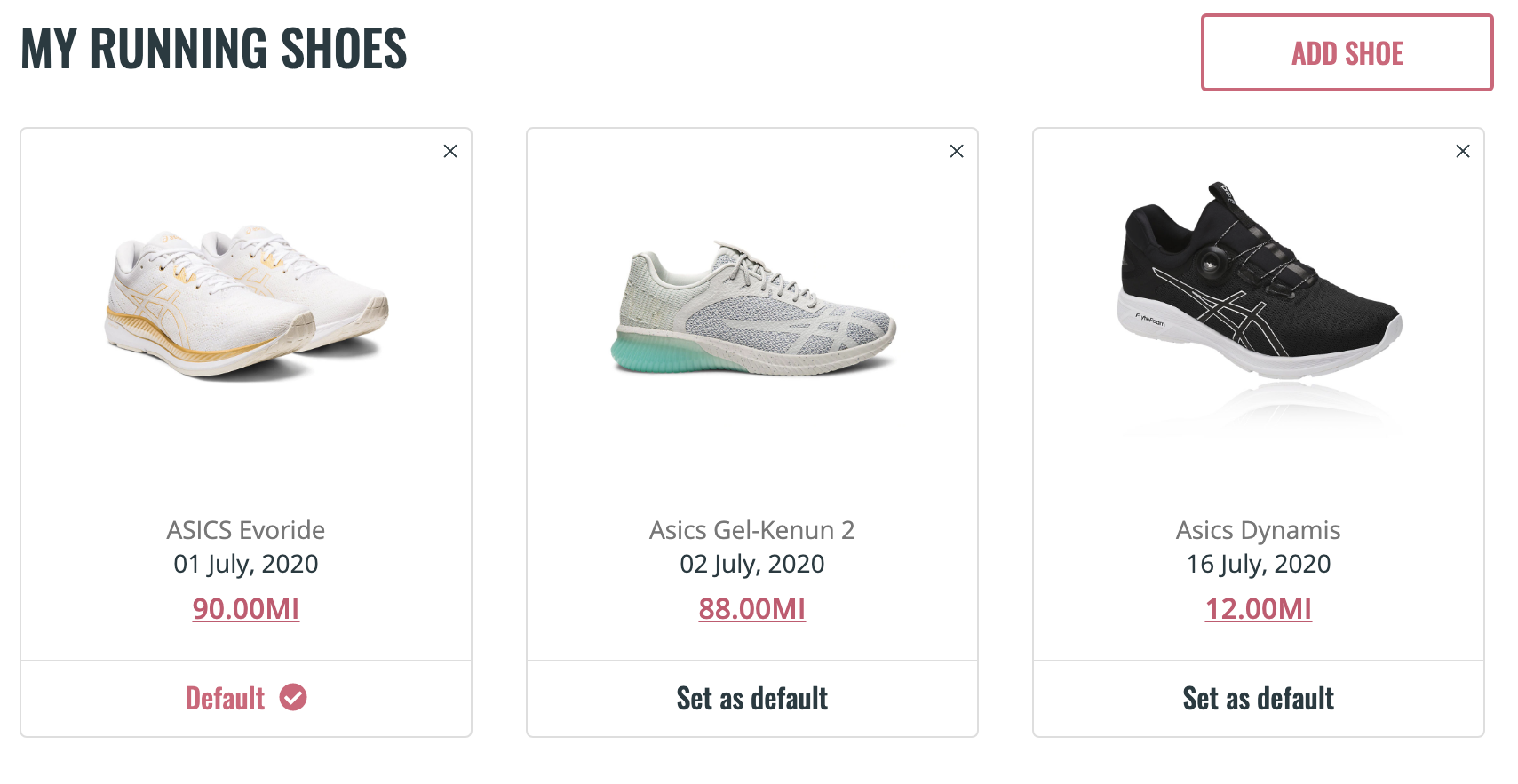 We are all very use to logging our runs and celebrating our milestones of distance or speed achieved. How often do we thank you trainers for carrying us through the pounding in the heat, rain, mud and snow? We thought it was time that runners started to attribute their runs to their running shoes, not only to acknowledge their role in your running life, but also to track the wear and tear over time. There are a number of views on when and how often you should change your running shoes. For many, they replace them when the obvious visual signs of wear become evident. This might be a tear or crack in the shoe, however, the hidden parts of the shoes may have passed their useful life a long time ago, but you haven't noticed. Cushioning and support is an important aspect of a running shoe, yet this is something which is hard to track over time. We have then the view that a pair of running shoes should be able to comfortably take you through 250 miles of running. Some may be able to do more, others, perhaps less, depending on terrain. But that seems a sensible level at which to start to alert runners about the possibility of needing to change your shoes. So we created a new feature, "Sole Performance" where members can now add their favourite running shoes to their profile and attribute their runs to them! Here is a detailed video on how you add your shoes: https://youtu.be/hUxi-pldfRU We hope that you enjoy this new feature. Only a few days in and already over 8,000 miles have been attributed to running shoes! Happy running everyone.
Our first community target is 1 Million Miles, make yours count!
Log a run now