How to Start Running at 50
It's never too late to increase the level of activity that you do. Walking, Jogging and running is a great way to achieve a good return on your time.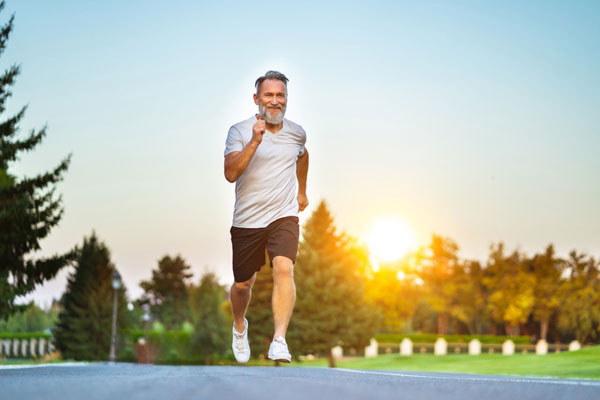 Running is undoubtedly one of life's many pleasures for many people across the globe. Giving you the opportunity to enjoy the great outdoors, and look and feel much better, there are a whole host of reasons to consider making this sport a part of your weekly routine. However, those aged 50 and above might just think that it's too late to get started with running. But what if we told you that it's actually quite the opposite? Continue reading as we provide our top tips for starting running at 50. Listen to your body As with many other things in life, it's important to ease yourself into running to give yourself the best chance of avoiding injury and getting the results you desire regardless of your personal goals. Always warm up prior to heading out with a brisk walk for around 5-10 minutes to stretch the muscles. If you encounter pain at any point, it's worth giving yourself a day or two to recuperate. Failing that, it's worth consulting with a medical professional. Count on the support of those around you Particularly if you lead a busy lifestyle, having the motivation and commitment to run on a regular basis can be hard to come by. To avoid falling off track, it's worth checking if there are any running groups in your local area, or perhaps ask a friend or family member if they'd like to join you. On those days that one of you just doesn't feel up to it, you can give each other the support you need to remain as consistent as possible. Buy the right equipment We're not saying that you need to go out and buy all the top-of-the-range brands to start your running journey, but investing in a decent pair of running shoes can make all the difference when it comes to starting out with running. If you have a specialist running store close by, it might be worth paying a visit so that you can find perfect-fitting running shoes. The important thing to consider is that you need to buy a solid set of running shoes so that you can protect your joints and ensure that injuries are kept to a minimum. Conclusion By now, you should be totally aware that it's most definitely not too late to start running when you reach the grand age of 50. A countless number of people around the world continue to run well into their 60s and beyond, and so you still have many years ahead of you before you'll need to even consider calling it quits. Just remember that you don't need to go all out in the initial stages. In fact, that's something that you should definitely look to avoid. Find yourself a training plan that's customised to your level of experience, and perhaps start out with walking to begin with. Gradually ease yourself into the plan and you'll soon be well on your way to achieving success with what could well become your latest passion in life.
Our first community target is 1 Million Miles, make yours count!
Log a run now