The 'Modern Man': Why Running Is Good For You And Your Lifestyle
A man's role has changed in recent years: fact. Men used to be the breadwinner, now so many are what we call the 'modern man'. They help with housework, share the breadwinning, and some even stay home so their wives or partners can go out to further their careers.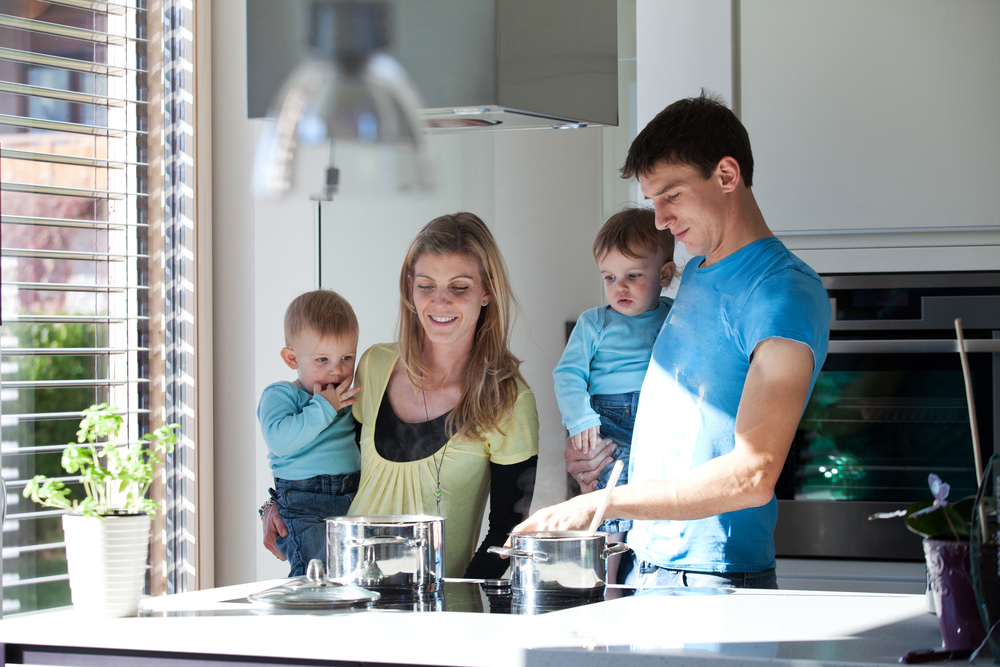 A man's role has changed in recent years: fact. Men used to be the breadwinner, now so many are what we call the 'modern man'. They help with housework, share the breadwinning, and some even stay home so their wives or partners can go out to further their careers. Life is busy anyway, but there is no excuse for neglecting exercise. It is easy for us to make excuses though! "The gym isn't open late enough"…. "I had a hard day at work"…. "I've got too much other stuff to do"… The list goes on! Sure, gyms cannot be expected to be open 24/7 (although so many are now open late at night and early in the morning to accommodate our workers around the country), but there is always a way we can fit it into our lives if we really need to or want to. But why should I choose running? Running is in fact good for every part of the body. 1. The heart – Running increases the heart rate and makes the blood pump faster around the body, which improves the circulation to everything, from the top of your head to the tips of your toes. 2. The mind – Running gives you time to think and to process your thoughts or memories from the day behind you. Sometimes, it can be hard to do this when you are changing nappies, tripping over Barbie dolls, or helping with the dishes after dinner. People who exercise regularly are less likely to suffer depression, possibly due to the endorphins released, but sorting your thoughts while exercising may also contribute to this. 3. Your self-image – It improves your confidence, knowing you can go running, you are good at it, and you can encourage yourself to further or faster, satisfying your competitive streak. 4. The joints – some believe that running can put a lot of pressure on your joints. This is often true if you have extra weight, but starting with walking and building up to running eases your joints in and actually keeps them mobile. 5. Your weight – yes, following on from the last point, running is one of the best ways to lose weight. You rely on nothing but your own body, and you in fact use your excess weight to your advantage by carrying it around. As you can see, much of your body is set to benefit from running. So, you decide to incorporate running into your lifestyle, what happens next? How can I fit it into my life? Running can be done at any time, anywhere. If you prefer a motivational environment, you can visit a gym, where everyone else is aiming for the same thing as you, and use a treadmill. Some people may find it a little daunting, or may even feel intimidated by the others who hop on the treadmill and sprint for an hour. Thankfully there are some fabulous alternatives (some cheaper, some even free). If you have space, you may wish to nab a cheap treadmill for the home to build up a little stamina. This also means you can just nip into another room amid the chaos and have a quick run without leaving your home, your family, or your commitments for longer than you'd like. Unfortunately, this solution might set you back more pennies than you'd like, especially with the economy being as it is. Why not go for a run under the cover of darkness? You'll have the opportunity to go as far as you want, as fast or slow as you want, and you may even find that night time is a better time for you to get out. Think about it; you could have all your affairs taken care of, enjoyed some television, and had a break before going for your night run, then taking a shower and going to bed. Another opportune moment to get your daily run into the routine can be found by getting up an hour early. Before you get yourself up and ready for work, just drag your snoozy self into your running gear, stretch yourself out and go for a jog. Christopher, 30-year-old Business Analyst from Newcastle, husband and father strongly recommends this time of day for his runs: "My wife and son normally get up around 7:30am and the house just becomes so much more alive. Before I used to run in the morning, instead choosing to go for my jog straight after work, I was too sleepy to handle the narration, the angry 'Feed Me' cries from our little boy, and even just getting my breakfast felt like a chore. Now, I get up just before half six and go for a half hour run before coming home and taking a shower, just in time for breakfast with the family. There aren't normally many people or cars out so it is lovely and peaceful and I really enjoy the time where I don't have to think." Many of us do not appreciate how much we can benefit from exercise. Running can change our health for the better, make us fitter, make us happier, and as you have seen, it can fit in nicely around the busy lives that men have now. Not fancying taking on the new hobby alone? Rope in a friend, or find yourself a jogging buddy in your area who has slightly more experience and can motivate you. Nobody ever got fit or healthy playing the latest football or shoot-'em-up on the games console guys. While it may be fun every now and again, you may find you get a different level of satisfaction from taking a run a few times a week. Go grab your running shoes and get out there!
Our first community target is 1 Million Miles, make yours count!
Log a run now