The benefits Of Trail Running
I have done the majority of my running in the city, I am a certified pavement-pounding street runner, at least I was until nine months ago.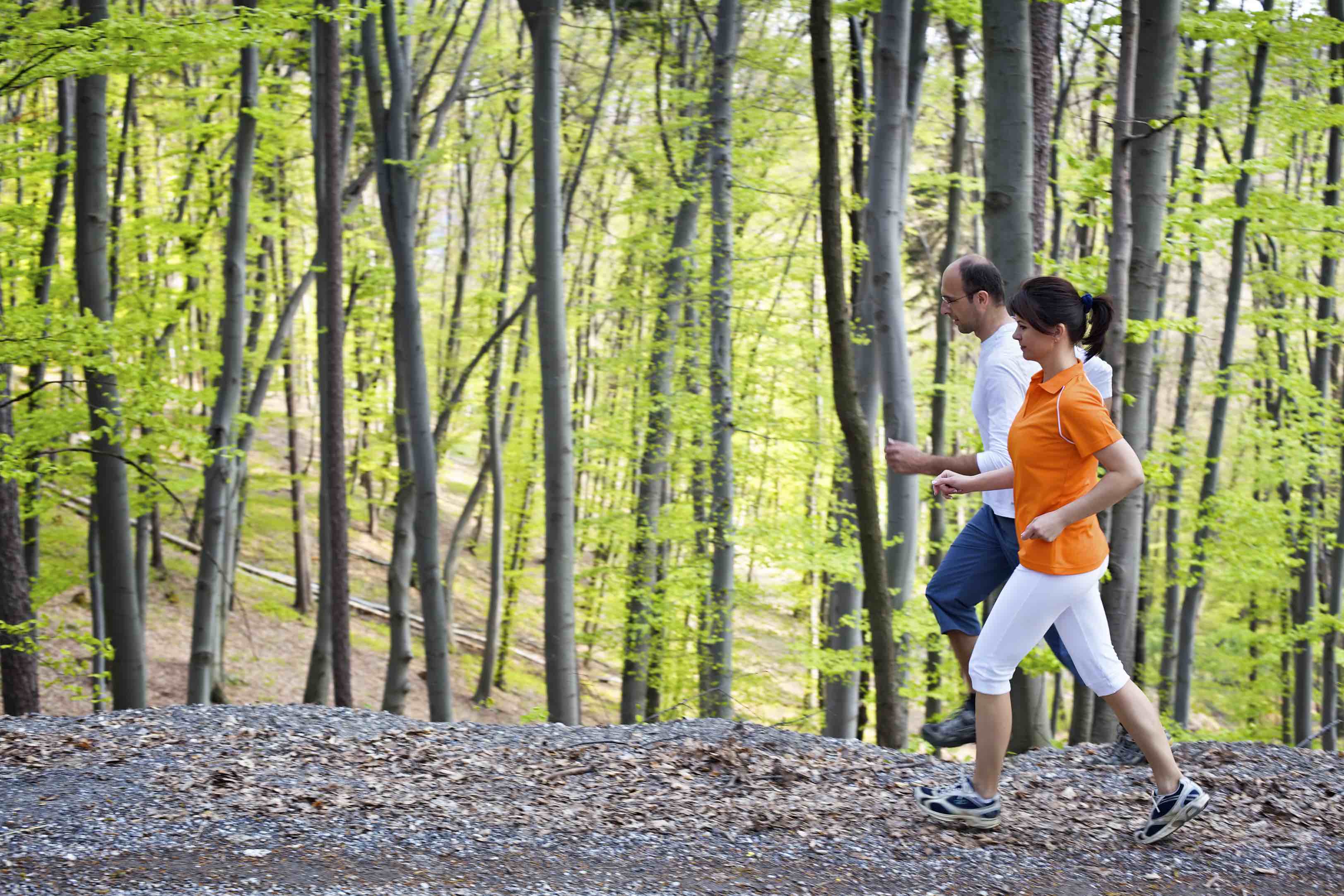 I have done the majority of my running in the city, I am a certified pavement-pounding street runner, at least I was until nine months ago. The problem I have with road running is that it gets very tedious. Not the running, but the scenery. Sure, for a while I was able to compensate for repetitive scenery by experimenting with different routes but whichever way you spin it, at the end of the evening you've still just spent an hour running down quiet residential roads. I begun to think if I'm going to run for an hour with a relatively unchanging view, I might as well do that at the gym. Something had to be done. Back in the spring I was reading about ultra-runners. The majority of ultra-distance races take place off road - since an ultra-marathon is classed as any race over 26.2 miles, I imagine their locality is due to the impossible logistics of shutting down 30+ miles of road for one or more days. I was in France at the time, in the Dordogne valley, surrounded by forested hills. I had been reading about the Leadville Trail 100 - a gruelling ultra-marathon across the Colorado rockies. The runners being interviewed were talking about this 100 mile trail run, where the elevation has a 4,000 foot swing between your highest and lowest point, with the respect a 100 mile trail run would deserve but in a casual, excited way that made the distance feel very achievable - to anybody. I was suitably inspired and the next day took to the forest trails that wind up and down the hills of the Dordogne. My elevation swing was significantly smaller than the Colorado ultra-runners (around 400 feet) but up until this point, the largest 'hill' I regularly tackled was the pedestrian bridge over the A316 in Twickenham. Suddenly I was party to impressive views that usually required a few hours walking to reach. After getting lost a few times and with muscles complaining about the steep ascents and descents they simple were not used to, I looked down at my dusty trainers and asked them 'where should we go tomorrow'. I was hooked. Benefit to trail running no.1 - Holiday harmony Your partner or your family want a quiet week in the country, a sleepy costal town or a picturesque village in the middle of the Cotswolds. Take your running shoes. In the UK, unless you go running in the middle of August, at midday, during a drought, there is an 80% chance that you will find some mud. Mud isn't a problem, trainers can be washed and there is something deeply satisfying about traipsing the muddy evidence of your run into the porch. Also, if you are inspired and determined enough to enter an adventure race then you are probably unfazed by a bit of mud. Benefit of trail running no.2 - Masochist preparation Tough Guy, Spartan, Tough Mudder, Survival of the fittest - whichever sadistic obstacle course you decide to enter, no matter how much upper body strength training you get in at the gym - only the wilderness can prepare you for running across rocky trails, strength sapping sand and grass, or the occasional water hazard. For the final point of this article I am going to reel this in and take us back to the city. Cities are samey - the roads are structured, the ground is flat and there is always a bus at the end of the road, a public toilet on the other side of the park, a shop to buy a drink. The Territorial Army used to be nicknamed 'Weekend Warriors', today that mantle falls to the adventure runner. A runner with a 9-5 existence who smile inwardly at the Monday staff meeting, reminiscing about the Saturday morning scramble through a stinking mud pit. Runners, you do not need to fork out £30 every time you want that Krypton Factor feeling, it's time to reconnect with your inner cave-person. Benefits of trail running no.3 - Who needs interval training Core stability, hill work, endurance - no longer do these running elements require individual training sessions. Get out into the country, take a bottle of sugary water and follow your nose along a trail. The uneven terrain will make you instinctively tighten up your core, hill work comes naturally in the country side - it's hilly - and endurance? Well, if you run six miles north of the car park, it's going to be six miles back again. Trail running opened up all four seasons for me. Wind, rain, sun, snow - it doesn't matter, one can only get so wet and there is kit out there to help keep the important parts dry. Trail running also takes the focus away from distance and speed, just go for a run in the woods for an hour. Go as fast or as slow as you want. Trail running is about the love of running, not your min/mile splits. What do you think reader? Do you already run in the countryside? If so, do you agree with my points? If you do not, are you inspired to take to the trails?
Our first community target is 1 Million Miles, make yours count!
Log a run now