5 Running for Beginners Tips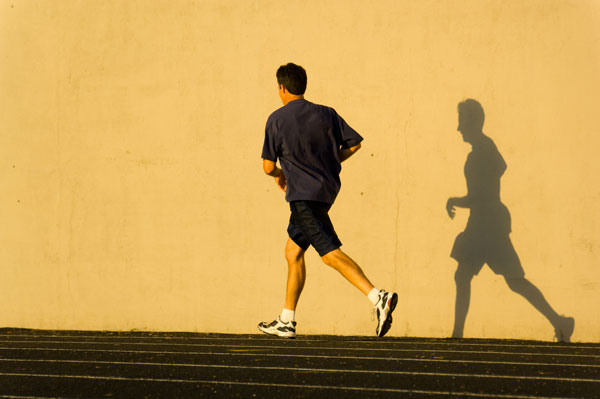 5 Running for Beginners Tips So, you've decided that you want to start running. Congratulations! But if you're a complete beginner, you might not have the first clue about how or where to start. Thankfully, the following article will provide our top 5 tips for beginners to running so that you can ensure success when starting out. Here they are: 1. Always warm up By going out for a 5-10-minute walk prior to your run, you can avoid a feeling of tightness in the muscles thanks to a dynamic stretch. When you have completed your run, it's worthwhile performing stretching exercises to avoid potential injuries and allow your muscles to recover more effectively. 2. Don't do too much too soon As a beginner, it might be tempting to instantly head from zero to 100. However, as the age old saying goes, you shouldn't run before you can walk. By setting small, achievable goals, you can gradually increase the length or intensity of your runs whilst minimising the risk of injury at the same time. 3. Track your progress As we touched upon in the previous section, it's important to set goals that will allow you to make steady progress over time. Keeping a log of your runs will give you an accurate picture of how well you are doing, and will give you an incentive to continually reach your goals. With a wide range of running apps and wearable technology now available, it's easier than ever to keep track of things. Or, you could simply stick with the classic pen and paper – the choice is entirely yours! 4. Run with a friend If motivation and commitment to running is something that you think you might struggle with, joining a running group or getting a friend to go with you might be the answer to your prayers. It's certainly not uncommon to encounter one of those days when you just don't feel like going out on a run. But, having a buddy to push you along and make you accountable can most definitely make all the difference. 5. Rest and recover While getting in regular exercise is important for your overall wellbeing and reaching your fitness goals, it's important to listen to your body and give yourself adequate time to recover after each of your running workouts. Any kind of exercise creates micro tears in the muscle tissue, which means that your body needs time to repair. Otherwise, you could risk getting injured and perhaps not be able to perform at your best on your next run. Final Thoughts So, that concludes our 5 tips for running newcomers! As you'll now be aware, there are many things to consider when it comes to starting out with running. It's important not to throw yourself in the deep end at the initial stages. If you do just that, you could actually end up doing more harm than good. So, be sure to warm up, cool down, stay hydrated, and remain consistent. Then, it'll only be a matter of time before solid progress is yours for the taking!
Our first community target is 1 Million Miles, make yours count!
Log a run now