When's the best time to have caffeine?
Fancy a cuppa? - how much of an affect can caffeine have on your running?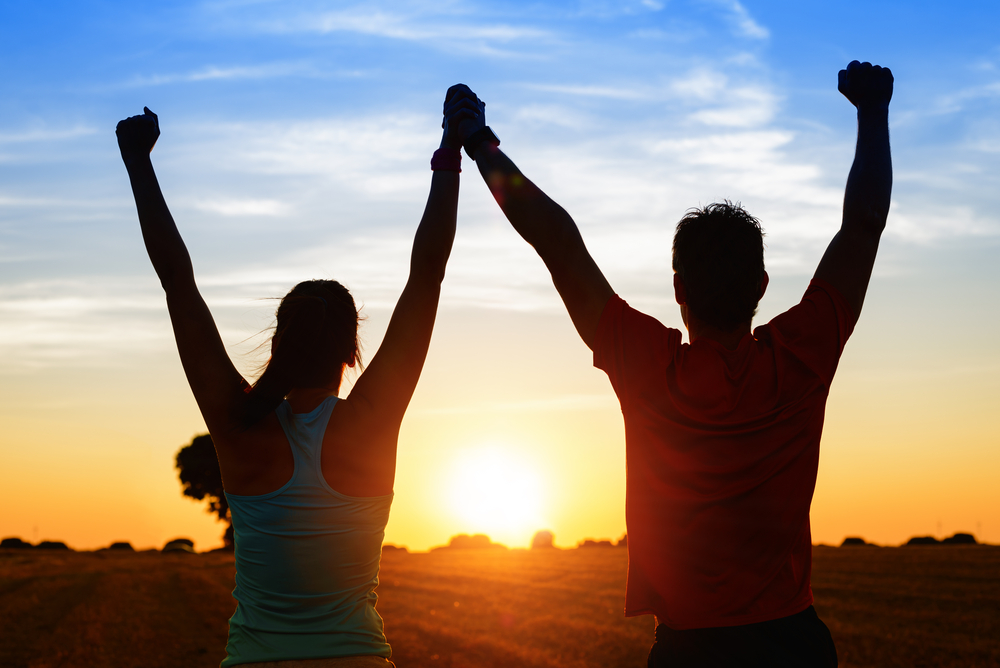 When's the best time to have caffeine before you start jogging and how much should you have? Envision this situation, you've signed up to Jogging Buddy and you're about to go and meet a new running partner for the first time. You have just had a shot of espresso and your jogging buddy has messages to say they're 10 minutes away. You both start running as soon as you meet but you still feel a little tired, why is that? It's because the caffeine is not settled in your system yet! When you're about to go jogging, the timing of your caffeine intake is not something you'll be thinking about but if you get the timing of your caffeine intake right – it can be the difference between a normal jog and an amazing jog! Before we get onto the perfect time to have caffeine, you should know that the latest guidelines created by caffeine experts suggests that workout and exercise benefits can be witnessed with moderate amounts of caffeine and that is roughly about 3mg per 1kg of body mass. While this is standard intake, some experts will suggest higher intake, of up to 6mg of caffeine per 1kg of body mass. It is our recommendation that if you're not used to high amounts of caffeine, that you start with a small amount and slowly build up your tolerance. There is a lot of variability in tolerance which could be related to how much coffee you drink day to day, or it can even be impacted by your DNA. If you have DNA which favours caffeine tolerance, then you are more likely to drink coffee on a day to day basis and have a strong tolerance. However, if you don't have these genes then you need to be careful, as you could endure the negative effects of caffeine when you drink it. Some joggers may need one cup of coffee, some may need several cups! There are some other factors which impact the amount you need too; these factors could include your body weight. So, let's start by saying you want to have a low or moderate amount of caffeine to give you a boost for your run with your new jogging body. If you weigh 250 pounds, then a moderate dose of caffeine is about 300mgs of caffeine and you should have this before you get going. To get the caffeine conversion absolutely right, take your bodyweight in pounds and divide it by 2.2 to convert it into kg. Then once you have this number, multiply your weight in kg by three to get the correct dose in mg. The benefits of pre-workout caffeine are not just for the person who is going for a run, but caffeine can also help with any high-intensity endurance activity which includes athletics or rowing. While the positive impact of caffeine on endurance is obvious it is less clear with exercise that involves strength, such as weights. It's normal to have a pre-workout caffeine or appropriate supplements before you exercise but how you decide to consume your caffeine will determine when it hits your bloodstream, did you have a coffee before you started running or did you drink a full sugar coke? This all makes a difference. In a recent research project, several high-intensity exercisers ingested 400 mg caffeine through these three different methods: 12 oz. coffee without sugar, 24 oz. coke without sugar & 2 caffeine supplements (capsule or tablet) These exercisers who had each digested different types of caffeine, then provided saliva sample and completed subjective effect scales 15 minutes before and 30, 60, 90, 120, 180 and 240 minutes after their ingestion. Once this study was over, researchers then measured saliva caffeine levels at each period, and they found that levels did not majorly differ between coffee and coke and caffeine levels appeared to be greater with these beverages than with the caffeine tablet or capsule. Researchers found that caffeine levels peaked at coffee and coke at around 40 minutes, but this was much later for caffeine supplement, at around 1 hour 10 minutes. So, if you're caffeine intake is coming in the form of a supplement then you need to have this at least an hour before your jog. If you're taking a pre-workout drink, whether that's a large iced coffee, a double espresso or a coke - then you would need to consume it roughly 35-40 minutes before exercise. Heading on your first run with a jogging buddy? Make sure to share these tips with them too!
Our first community target is 1 Million Miles, make yours count!
Log a run now