Can you talk while running?
Shhhhh - no more talking when you run!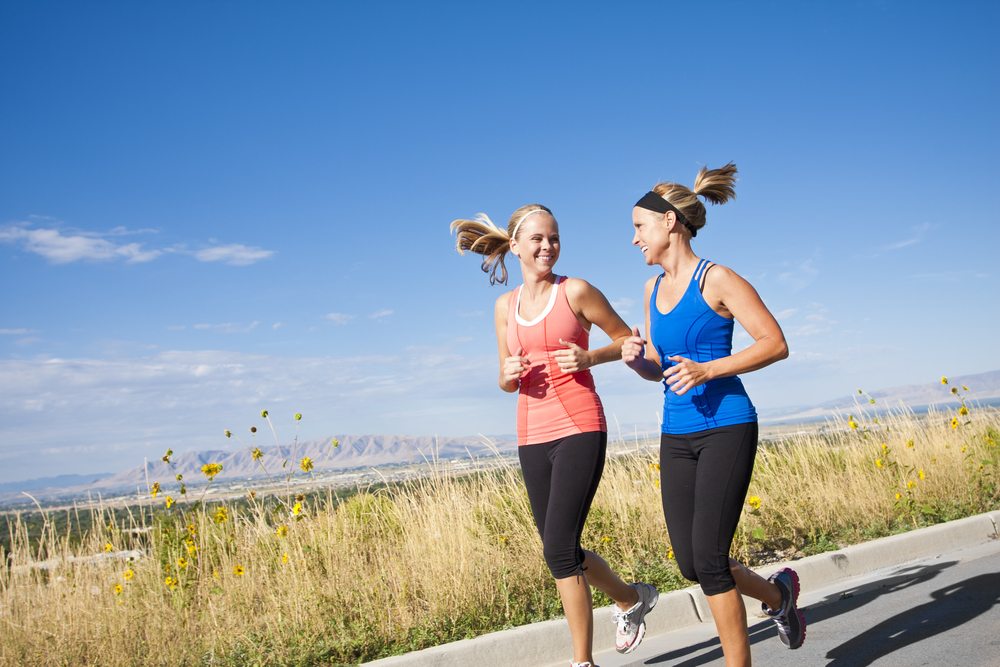 If you exercise regularly then you will probably have heard of 'the talk test', it's a quick way to check if you're exercising at the right level of intensity. The best bit about this test is that you don't need any equipment, you don't even need an app on your phone - all you need is the ability to breathe and the ability to talk, and we hope that you have both of those. The idea behind 'the talk test' is that the more intense your workout or the faster you're running, the harder it is to talk because of your breathing. Can you speak to your jogging buddy while working out? If the answer is yes, then you've passed 'the talk test' and you are probably exercising at the right intensity to improve your health and wellbeing. Or, at least that was the line of thought until recently… Latest research suggests that those of us who chat away to our jogging buddy could be ruining our chances of having the best possible work out. This research is based on an experiment by a university who found out that people who are used to exercising regularly will start to have considerable difficulty chatting and exercising at the same time when they are about to reach their lactate threshold. So, what exactly is a lactate threshold? Lactate (or maybe you know it as lactic acid) is produced in the body when a muscle starts to strain. Recent research says that lactate can encourage and fuel exercise, but this changes during strenuous exercise or long jogs when the lactic acid starts to exceed the body's ability to flush it all out. By pushing your lactate threshold this far you are not getting the energy benefits but you are pushing your body as far it can go and potentially increasing your speed, which is what you need for the best possible workout – but if you are doing this, then you cannot talk at the same time. If you're not a competitive jogger and you have no desire to be one, then you don't need to worry about this, as reaching your lactate threshold is only like to happen if you're running long distances in short times. So, if you're on this website looking for a buddy to help push your jogging to the next level and keep your company, then talking while jogging is a great idea. For a 30-minute moderate intensity jog, you should be easily able to carry a conversation with a jogging buddy. Now you know that you should be able to chat with while running, the question is - should you? If you end up running the same speed as someone you don't know during a race or just out on a run, how much casual conversation is too much? If you're out on a jog and you don't know a person jogging near you, you need to assess your surroundings to understand whether it's appropriate to have a chat. Has the jogger by you shown signs of friendliness? Have they said anything to you or are they looking straight ahead and trying to keep a few feet ahead of you? If you're still not sure then why not just ask them? "I hope you don't mind me talking to you but if you find it easier to run alone then it's no problem, I can fall back?." Talking while running can keep you motivated and make the time pass faster. So, if you are specifically looking for a jogging buddy then you're in the right place. Find someone near you to run with on JoggingBuddy and you can decide before you start running what rules you want to set for your run. What's better than jogging whilst making new friends too? Head back to our homepage and type in your ZIP code to find someone near you!
Our first community target is 1 Million Miles, make yours count!
Log a run now